Kinky Kollege Homecoming 2018
Amber Garland
Amber Garland has identified as a Leatherdyke since 1973.  She has presented at many leather and kink events, mostly in New Mexico and Seattle, Washington.  She organized and ran Leather Life, weekend workshops for community organizers.  She initiated the Leather Order of Honor and Service.  In 2008, she was given the Rio Grande Leather Community Service Award.  She has been featured in the newsletter of the Leather Archives and Museum.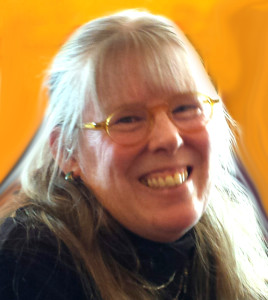 Cat Maverick
I'm Cat Maverick and I'm a Sadist.
I'm an active and enthusiastic member of my local kink community and I sit on the board for the Calgary Centre for Sex Positive Culture (CCSPC). I love sharing my experience, passions and perversions, and I am thrilled be able to travel to events to present and participate, learn new things and meet more of my tribe everywhere I go! I've been lucky enough to present locally in Calgary and also in Edmonton. And in the last couple of years I've also been invited to Vancouver, Victoria and Nanaimo BC, Winnipeg MB, Seattle Washington, and even Las Vegas for the Vegas Girls of Leather, with hopefully more to come!
I'm a PRICK when I play and strive for ongoing informed consent, risk awareness and education, and personal responsibility. Once that is covered we can get down to truly fucking people up!
No matter what the topic, I offer presentations with vibrant energy, sadistic humor, and shameless sexual innuendo. I can't wait to meet you!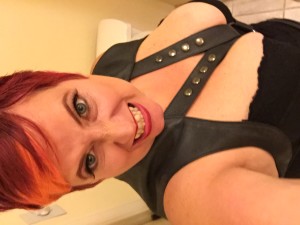 Master Karl
Master Karl has been in the lifestyle for 20+ years. The exchange of knowledge is what he loves about the lifestyle. His teaching style focuses on a basic understanding of the subject, the fancy stuff comes after you've learned the basics. Giving back to the community through classes, support, and individual lessons; as well as opening his home, The Kinkdom, as a place learn and grow, along with good food and deep discussions. He is honored to be a mentor to those new to the lifestyle. He is the founder of Hudson Valley TOG, founder of MAsT: Kingston, and Head of Security for Feel Me Breathe. He and his slave, wednesday, are the 2015 Northeast Power Exchange Titleholders and their unique dynamic based on humor, love, and respect is very apparent in their classes and demos. Master Karl was capped by his community on 12/31/16.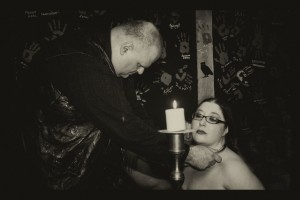 NookieNotes
NookieNotes, known by most as Nookie, grew up in the lifestyle and around people of every color and bent. Her primary fetishes are communication and behavior modification. She's a lifestyle dominant who runs her relationships and enjoys switching in the bedroom. She is the owner and developer of a new kinky dating site: https://datingkinky.com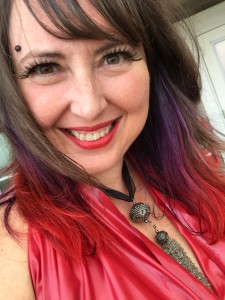 Nudegirl
Mia identifies as a Leather bottom, with taboo, erotic humiliation and consensual non-consent being the foundations of her kink. She enjoys teaching workshops that help to debunk some of the misconceptions, and highlight the eroticism, around these types of play. She is also passionate about and committed to providing workshops geared specifically to bottoms. Mia has been playing, learning, teaching, hosting and producing events in the community for many years. She is drawn to deep and honest connections with the desire to engage with like-minded deviants. She approaches kink with respect, a healthy sense of humor, and a strong commitment to personal responsibility.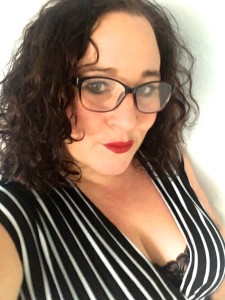 Pyro Sadist
Brian AKA Pyro Sadist has been in the scene for almost two decades. His leather family has about a dozen members. Brian founded The Gate one of the of largest munch groups in the Philadelphia area which is still going strong and then started a second chapter of The Gate in Massachusetts.
Brian is fairly well known as being a "bit off" and fascinated by fire. As a child there were several fires of unexplained origin in his neighborhood that had nothing in common…. except that Brian seemed to be always nearby with a bag of marshmallows and several books of matches.
To this day whenever there is a bonfire nearby onlookers say they frequently hear Brian cackling "Fire fire!" Apparently, it is now known where that particular sound snippet from Bevis & Butthead came from. The men in the white coats have orders to keep him under surveillance and the gas stations near his house no longer fill up his gas cans.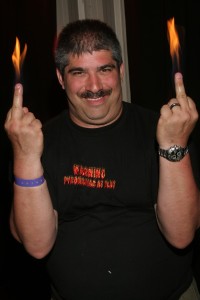 Rowan Calyx 
Rowan Calyx is a youthful forty-something transmasculine human who has taught sexuality, kink, gender and Tantra topics both in and outside the community, for the past 8+ years. He presents at regional events, conferences, dungeons/clubs and sex shops primarily in the Midwest. He is a certified Tantra practitioner and espouses a radically inclusive approach to intimate, energetic connections inherent in the roles we play. Rowan believes that during sexual experience we can connect on a primal and visceral level beyond words, where we are most ourselves. His personal experiences with C-PTSD and chronic pain have made him an avid proponent of continuous and informed consent focusing on mutual responsibility and self-knowledge. You can find him as RakishRowan on FetLife.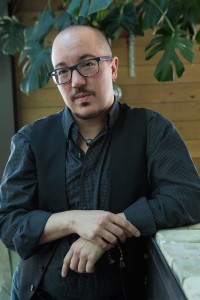 Robert Dante
Professional Bullwhip Artist, Whip Teacher and Presenter of BDSM Workshops, Demos. Author of "Let's Get Cracking! The How-To Book of Bullwhip Skills." Producer/performer in erotic/ instructional DVD, "Bullwhip: Art of the Single Tail Whip." Author of the bullwhip chapter in "Screw the Roses, Send Me the Thorns." Featured on HBO's Real Sex, Playboy's Night Calls, and many more TV shows and podcasts. Four-time Guinness World Record holder. "The best whip master we have seen!" Skin Two Magazine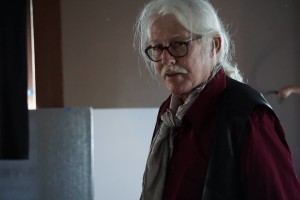 Stranger Friend
Stranger is a top-leaning switch with a passion for inspiring pain, pleasure, smiles, tears, fears, tenderness, and raw human connection. Stranger has a special love for rope bondage and enjoys tying and being tied with intention and excessive eye-contact, geeking out about technique and learning through teaching, and exploring discipline through self-tying and dynamic self-suspensions. When not at kink events, Stranger can be found introverting in their blankets and playing video games, having Indian food mouth-orgasms, or deeply weeping over every single one of J.S. Bach's violin sonatas.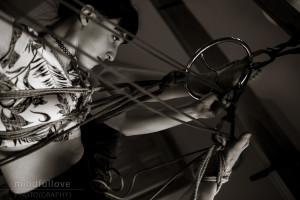 Susuwatari and Lady Lyonene Bio
Susuwatari and Lady Lyonene have been involved with rope bondage for over 9 years. They have attended many rope-centric cons, private lessons, and intensives worldwide. They have assisted the Dungeon Experience, sponsored by Kinky Kollege, as rope artists at Exxxotica, NJ for 2 years and will be at all of the 2018 Exxxotica Expos. When they are not performing or doing demos, they are using their photography studio to capture the art and to offer classes. Their focus is on body positive, consensual rope, making it an enjoyable experience for all.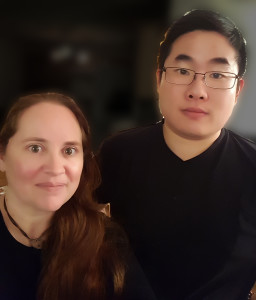 Team Fluffy Bio
Stormmy and his girl, Nichole, live a 24/7 M/s life.
They are members of Edgewalkers, a group that practices and facilitates body-based rituals such as hook pulls, hook suspensions and fire walks. Stormmy is the President of the Edge Riders Evergreen Chapter a BDSM group which is a motorcycle riding club based on the principles of a leather family and community service. Education is important to them and they teach a wide variety of classes from technical to relationship to spiritual.
Known for his edge play, Stormmy can often be found in a dungeon; knife, scalpel or barbwire flogger in hand. His motto is, "give and give until it hurts".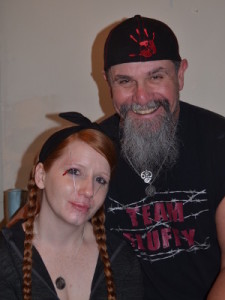 The Science of BDSM Research Team
The Science of BDSM Research Team is a group of individuals dedicated to producing and disseminating quality, ethical research on BDSM and kink related topics.  For the last eight years, the team has been traveling to and presenting at various conferences (SWLC, MsC, GLLA, PXS, BMV, Winter Wickedness, CLAW) and organizations (Society of Janus, GD2). Dr. Ellen Lee, Jennifer Erickson, and Dr. Brad Sagarin will be representing the team at KK Fall 2018. Please visit our webpage at www.ScienceofBDSM.com for more information about the team and our research.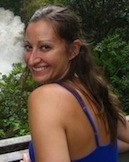 Travis Williams
Travis- A poly, dynamic sadist who throws a whip, rope, or a joke in equal time.  He currently serves on the board of Leather Azimuth, the first leather organization in Eastern Washington, that he helped found.  Travis enjoys teaching, traveling and is known for giving just the tip- whether to a bartender or bootblack. Serving as Washington State Mr. Leather 2017, Travis enjoyed bringing opportunities to kink /leather folk, hosted moshes and a bootblack leather gang-bang (ask him about that one).  A Navy Veteran and a member of SML, Travis fosters a feeling of home wherever he travels.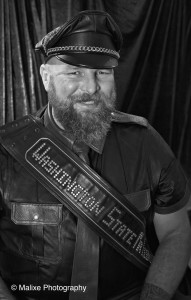 vahavta
vahavta is a masochist, little, and submissive from Raleigh, NC. She began her kink journey over five years ago and has been grateful to be a part of communities in St. Louis and Israel along the way. Today, she serves her husband Mister Emm in a 24/7 Total Power Exchange and is often found sporting large bruises, writing, doing circus arts, or enjoying a good beer. As someone who entered the scene worrying that her dreams of full-time CNC made her "too much", vahavta has come to believe that with good communication and full risk awareness, any dynamic can be healthily built however the people in it choose to. Her kink interests lie in heavy impact, rough body play, whips, blood, and humiliation. In all aspects of her life–be that in her relationship, her pain tolerance, her schoolwork, or her service–she strives to be a work in progress.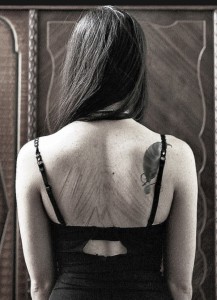 Wicked Wanda
Known by many as the Laughing Sadist, Wicked Wanda brings her love and passion for the Lifestyle to her classes. Active in the BDSM Lifestyle since 2005, Wanda enjoys sharing her love of spanking, paddling, canning, Edge play, Chastity play and CBT with others. She can be easily recognized by her big smile.
She served as vice president on 2010 and President for the 2012-2014 year for Satyricon, Madison, WI's premiere pansexual BDSM educational group. She has previously presented at MTKF, GLLA, Cap Con, Taste of Kink, Corn Con 2015 and Kinky Kollege 2015. She is a member of the LRA in Chicago and an active participant in the Wisconsin and Illinois communities. 
Wicked Wanda is happily monogamish with her partner Kaze the Fox and is the proud owner of her long-time slave athanore. She is a native of Puerto Rico and has lived in Milwaukee Wisconsin for the last 22 years.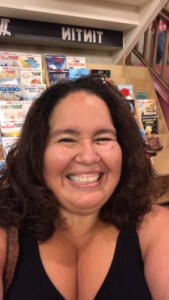 Xanthine
Xanthine identifies as a queer, sadomasochistic science nerd with a fondness for rope, ridiculousness, agony, and release.  They focus their community efforts on education and promotion of responsible edge play with a goal of safer, more accessible spaces and a more diverse and welcoming crowd of weirdoes. They have taught at Kinkfest, Conception, Fapcon, Westcoast Bound, Dark Odyssey Summer Camp, Winter Fire, Surrender, and other conferences.
As a massage therapist and energy worker, they focus their play style towards channeling pain into healing, transformation, and empowerment for both bottom and top.  As a clown and activist, they seek to smash the patriarchy by dismantling ego and promoting laughter, connection, and sincerity in the dungeon.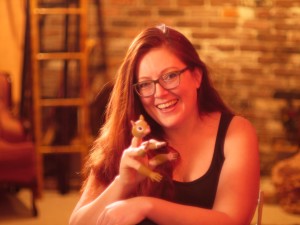 If you would like to get email notifications, please join our mailing list.